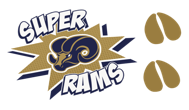 RETURN TO MOUNTAIN VIEW ELEMENTARY PLANNING
Mountain View Elementary Reopening Plans
Survey of Enrollment Intent (In person, distance option, moving to other school, or homeshcooling)
The Red Lodge Board of Trustees has chosen to offer in-person instruction with social distancing and masks for the coming school year. See this link to our school website for reopening plan information: Red Lodge Distririct Reopening Plans or see the Mountain View Elementary plans above.

Families who are uncomfortable for medical or other reasons with attending school in person will be given an option to do distance learning.

This survey is to determine how many students will be attending Mountain View Elementary (K-5) in person and how many will choose distance learning, or attend another school or homeschool.

The survey will be open until noon on August 12, 2020. Thank you for your time in helping us understand your needs and plan for the coming school year.
Link to survey: Enrollment Intent Survey This survey was sent out on August 7th through our automated text system. If you did not get that text, please use the link here. Please complete a separate survey for each K-5 child in your home. If you have older children, please see the separate RLHS and/or RMS surveys.


K-5 DISTANCE LEARNING STRUCTURE OVERVIEW:

An option of distance education will be offered as we start this next school year for students with medical concerns or other reasons. The structure of the K-5 distance learning platform will be to have a certified teacher coordinator who will have direct contact sessions with grade level groupings for 2 to 3 hours per day. The schedule could look like these examples:

Grades Contact/Instruction time
K-1 8:30 - 10:30
2-3 11:00 - 1:00
4-5 1:30 - 3:30
OR
Grades Contact/Instruction time
K-3 8:15 - 11:15
4-5 12:00 - 3:00

- The final grouping will be determined by the enrollment ages/grades in the program indicated by this survey.
- Outside of contract/instruction time, students will be expected to complete independent work as assigned.
- Attendance will be taken every school day. Absences beyond 10 sessions/days will result in un-enrollment from the program.
- Parents of distance learning program students will have 15 full school days or until Friday, September 18, 2020 to determine if the distance learning program is working for their child. On this date, parents will need to declare commitment to the distance learning program for the remainder of the semester or enroll in our in-person school program.
- This distance learning program will be in development by the coordinator throughout the semester through consultation with grade level teachers and various resources.